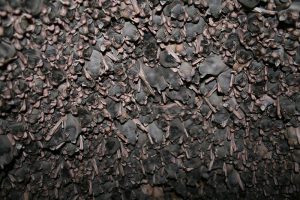 Different microbat species have different preferred roosting requirements. Dependent on the species they can be found in varying numbers in caves, mines, tree hollows and/or logs, under bridges and in the roof cavity of people's homes. Land clearing and habitat loss, invasive weeds, inappropriate fire regimes and extreme bush fires all destroy feeding and roosting sites for many microbat species.
Large colonies are disturbed not only by land clearing, but also by tourism practices, mining activities and collapse, and recreational caving. Habitat loss and disturbance of roost are the biggest threat to microbats, causing significant declines in population numbers but most notably in species which have specialized requirements for maternity colonies.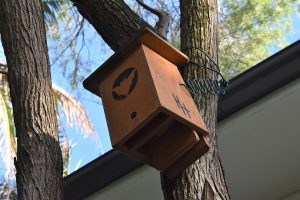 Additionally, microbat roosts can be disturbed during home renovations or construction work. Please note BCRQ does not hold a permit to relocate microbat colonies should you find them in your property. Microbats in a house pose no threat to humans and if you are comfortable with them being there it is best to leave them alone. In addition, as they can eat up to 40% of their body weight in insects, they will assist with mosquito control. Another possibility is to provide bat boxes as an alternate roost site.
For further information on microbats in a house or structure please refer to these links:
Bats and Buildings Brochure (PDF)
http://www.batcon.org/resources/for-specific-issues/bats-in-buildings/excluding-a-colony
https://batmanagement.com/blogs/bat-exclusion-control/why-bats-become-a-problem-and-what-is-a-bat-exclusion
https://batmanagement.com/blogs/bat-exclusion-control/bats-in-buildings