Rescue
SEEK HELP – PLEASE DO NOT TOUCH BATS!
CALL OUR RESCUE HOTLINE ON 0488 228 134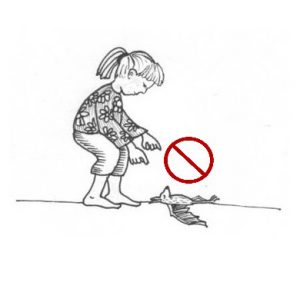 Any bat on its own during the day, especially if on or near the ground, is in trouble. Please seek help fast! Please read our helpful rescue tips for if you have found a bat.
Please do not touch or attempt to rescue the bat. If the bat bites or scratches a human, it may have to be destroyed and sent for testing for Australian Bat Lyssavirus – do not risk the bat's life or your health. Only people trained and Rabies vaccinated should handle bats. Should you be concerned about disease or have been bitten please refer to our Disease page.
BCRQ rescues roughly 1000 flying-foxes and 400 microbats each year. In the wild flying-foxes have only a few predators such as raptors, pythons and, in far North Queensland, crocodiles. Sadly, due to increased habitat destruction, the occurrence of bat-human conflict continues to escalate with devastating impacts on Australian bat populations. Please read our threats page for more information on the problems bats face and how you can help.
HELPFUL RESCUE TIPS
Bat on overhead powerlines
A flying-fox hanging on overhead power lines may still be alive. Even if dead, it may be a mother with a live baby tucked up under her wing. Please call BCRQ immediately.
Bat on barbed wire fence
If you find a flying-fox caught on a barbed wire fence, please very carefully and without touching it, throw a towel over the bat to help keep it calm. Then call BCRQ immediately.
Bat in fruit tree netting
If you find a flying-fox caught in fruit tree netting, do not try and cut the bat out of the net but call BCRQ immediately.
Bat on the ground
If the bat is on the ground, please cover the bat with a cardboard box or a washing basket to contain it and call BCRQ immediately. If you have pets or children please keep them away from the bat.
ALTERNATIVE RESCUE NUMBERS
Brisbane and surrounding districts: Bat Conservation & Rescue QLD Inc. on 0488 228 134
Sunshine Coast: Bat Rescue (via WILVOS) on 07 5441 6200
Gold Coast: Bats QLD on 0447 222 889
An alternative is the RSPCA rescue line, 1300 ANIMAL (1300 264 625)